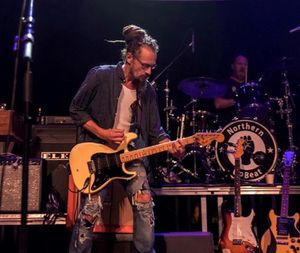 foto: Sofia Andersson

Swedish underground singer-songwriter, producer and musician based in Norrköping.
Former member of Swedish punk act 23Till and also part of their reunion in the 2010's.
Collaborated in 2010 with French singer M-A Repain and in 2017 with Swedish/Syrian singer Miryam Lawo.
Been producing recordings for Frida Wiljansros.
Made official song for Swedish football/soccer team Lindö FF.
For many years part of retro-party band Benny and the Bangers.
Former live musician for Efterfesten, including Swedish Grammis winner Magnus Johansson.